Parrot Zikmu by Philippe Starck
Parrot is a global leader in wireless devices for mobile phones and is always on the cutting edge of innovation. Recently, they've hired designers to make specific products for their line. The latest of which are the Zikmu; new wireless speakers by well known designer Philippe Starck.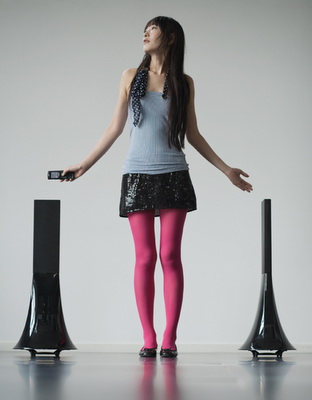 Designed to blend design with cutting-edge technologies, the luxury set of speakers feature a sleek, modern look with an iPod? or iPhone docking station, a broad range of wireless capabilities (Wi-Fi & Bluetooth? Stereo) and 360? NXT surround sound technology.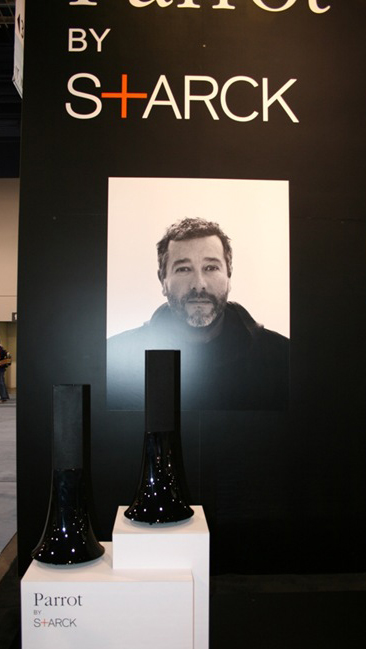 'Zikmu' has been designed for compatibility with the entire range of Apple products and music players, including the iPhone. Using the docking station built into one of the speaker columns, listeners can enjoy their favorite music while recharging the player and control it via a smart monolithic remote control.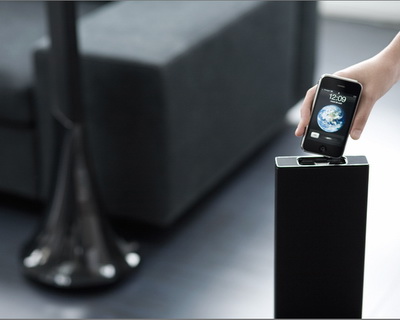 Boasting a 100W RMS total power output, consumers can stream music directly from a PC via Wi-Fi or music stored on a mobile phone, PC or Mac? via Bluetooth? stereo (A2DP) wireless technology. The two speakers communicate with each other using Bluetooth technology, eliminating wires, and enabling them to be positioned anywhere in a room, for a true stereo effect.